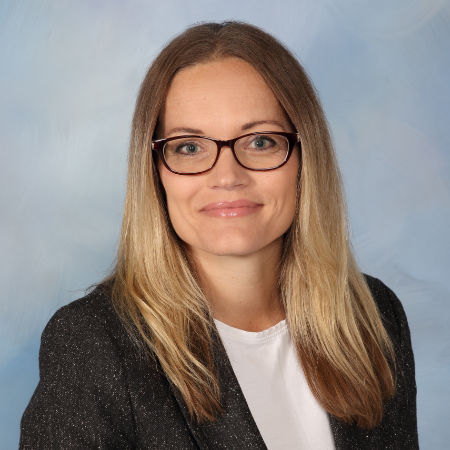 Dr. Pierson enjoys treating patients of all ages, from newborns to seniors and she has a particular interest in pregnancy and pediatric chiropractic. Helping patients improve their quality of life through safe and non-invasive treatments is very rewarding for Dr. Pierson. Treatment techniques include Diversified, Activator, Myofascial Release, Thompson Drops.
When she is not in the office, Dr. Pierson enjoys spending time with her husband, and extended family. She believes in living an active lifestyle and participates locally in the mixed volleyball league, mixed curling league, golfs regularly, as well as walking her dog Rascal.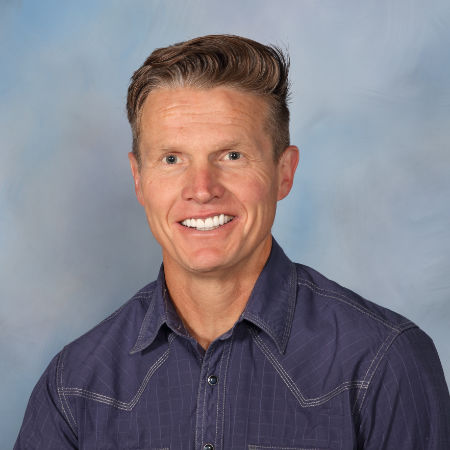 Dr. Todd Matheson was born and raised in Grande Prairie, AB. He has been serving the community of GP as a local Chiropractor for over 14 years. Dr. Matheson graduated from the University of Alberta with a Physical Education degree and went on to attain his Chiropractic degree from Palmer College of Chiropractic West. His practice style includes techniques such as Diversified, Thompson, Activator, and other methods to adjust the spine and joints.
Outside of work, Dr. Matheson strives to stay very active and is an enthusiast of physical culture and the many different types of fitness. He has spent many years learning to do handstands, and next on his list is learning to ride a unicycle. Dr. Matheson loves walking his dog Molly and some of his interests include cooking, coffee, tattoos and travelling.
Dr. Matheson believes in providing the best possible care for his patients and helping them achieve their chiropractic health goals.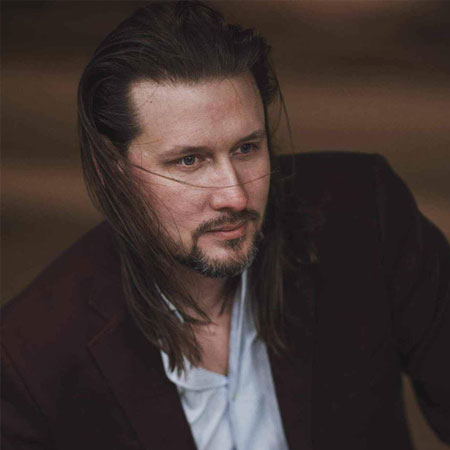 I have been massaging for many years now.  Graduated from The Professional Institute of Massage Therapy in 1999. I have worked out of many different venues for doing massage. From a Spa to a Therapeutic clinic, I've had treatment experience with almost everything you can think of that deals with muscles. Of course with your typical aches and pains like strains, tendonitis, headaches, and whiplash to list a very few, but also with different conditions. Such as Pregnancy, arthritis, osteoporosis, fibromyalgia, MS, Frozen Shoulder, ligament sprains, chronic pain, Degenerative Disc, Neurological syndromes, and many more.
My main focus when I do a massage is very simple, loosen what shouldn't be tight. That sounds simple enough…..you would think.  But to keep it loose is a tricky task. Your body builds tension when a muscle works, based on how much you use it. There are often patterns of muscle tension in your body that keep coming back due to: your posture, repetitive things you do during the day, and stress. Also from an injury as well as your body compensates for that injury, preventing you from being in pain all the time and re-injuring it. Your body works constantly.  Figuring out what is causing specific muscles to continually stay tight is what I love to do. There can be patterns of tension in your body that give me an indication of what is happening.  It is these patterns that I feel for. "What does this feel like for you," you might wonder? You won't feel it, or at least if I'm doing my job properly, it will feel like a massage. It doesn't need to be painful for me to figure this out. I can feel the tension even if you are relaxed enough to fall asleep. Together we can figure out what is causing a pattern based on your job or activities you do during the day, or night. Once we figure out what is causing your continual tension. Then I can REALLY help you. That is the type of massage therapist I want to be, and have strived to be for all these years. Welcome inside my head.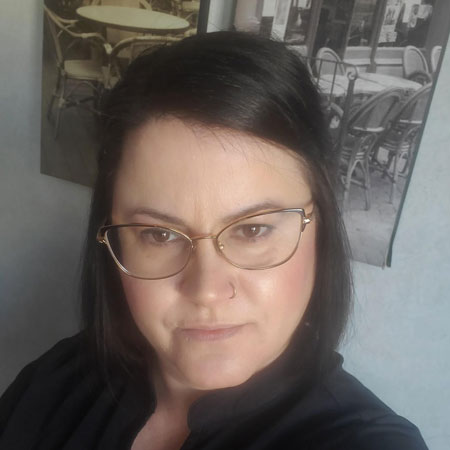 I graduated from the Alberta College of Massage Therapy in Jan 2022. I worked as a spa practitioner during my time in school and have been working part-time as an RMT since graduation. I have had the opportunity to work with clients suffering from all types of pain from migraines to plantar fasciitis and lots in between. I take great joy in, when a client leaves the treatment and feels so much better or when they return and tell me that they have been pain free. I am hoping to add additional modalities to my education that I feel will be beneficial to my clients, such as cupping and hot stone in the very near future. I moved from Newfoundland to Grande Prairie 23 years ago and have called this place home since. Most of my working career has been in administration and can still be found during the day sitting behind a desk. I always had a passion for massage and decided once my twin boys were grown to go back to school so that I could pursue a career in something that I love to do.